InOrbit Developer Edition
Enjoy the full scope of the InOrbit platform's capabilities for a limited number of robot and cost-effectively build the tailored solutions for your customer's unique needs. Check the capabilities page for more details on InOrbit Developer Edition.

InOrbit is built for engineers
Explore ready-to-use live code that equips you with solutions to easily integrate InOrbit into your existing software systems.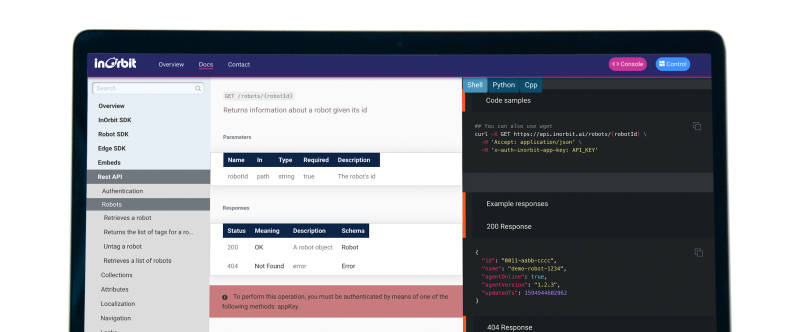 Clear documentation
Start coding right away with concise documentation that clearly explains how our components work, and how they work together.

Configure your platform on the Console
Manage your company's settings, API authorization credentials, integrations and robots.
Platform architecture